SABBIA E SALE, ENJOY YOUR SPECIAL DAY
EXCLUSIVE WEDDING BY THE SEA
Sabbia e Sale, Feeling Beach  to enjoy one of the most important days of your life.
Your wedding is a special moment and by entrusting the Tiozzo family you can count on decades of experience with the know-how to offer you ideal solutions for your every need.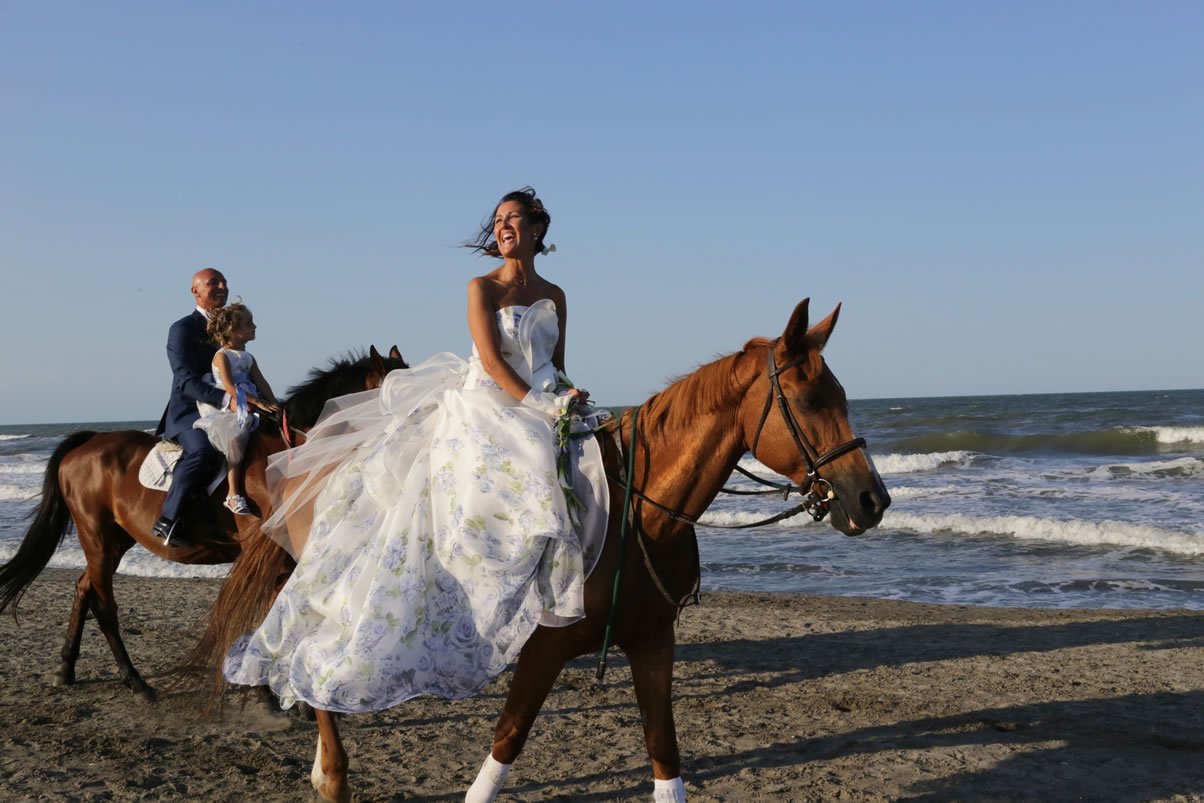 YOUR WEDDING ON THE BEACH
You can choose to celebrate your seafront wedding with a symbolic American-style ceremony, caressed by the gentle sea breeze and the sound of the waves, or get married in the historic centre of Venice or in the characteristic town of Chioggia. In any case, at Sabbia e Sale you will arrive to the reception of your dreams held on the veranda overlooking the sea of the Aquasalata Feeling Taste restaurant or in our Suites Kibanda on the sand.
KISSED BY THE CHIOGGIA SEA
If you decide to get married in the enchanting city of Venice, we can organize a transfer from the city to Sabbia e Sale, Feeling Beach; a romantic and evocative navigation of about sixty minutes during which the unforgettable view will frame the most beautiful day of your life.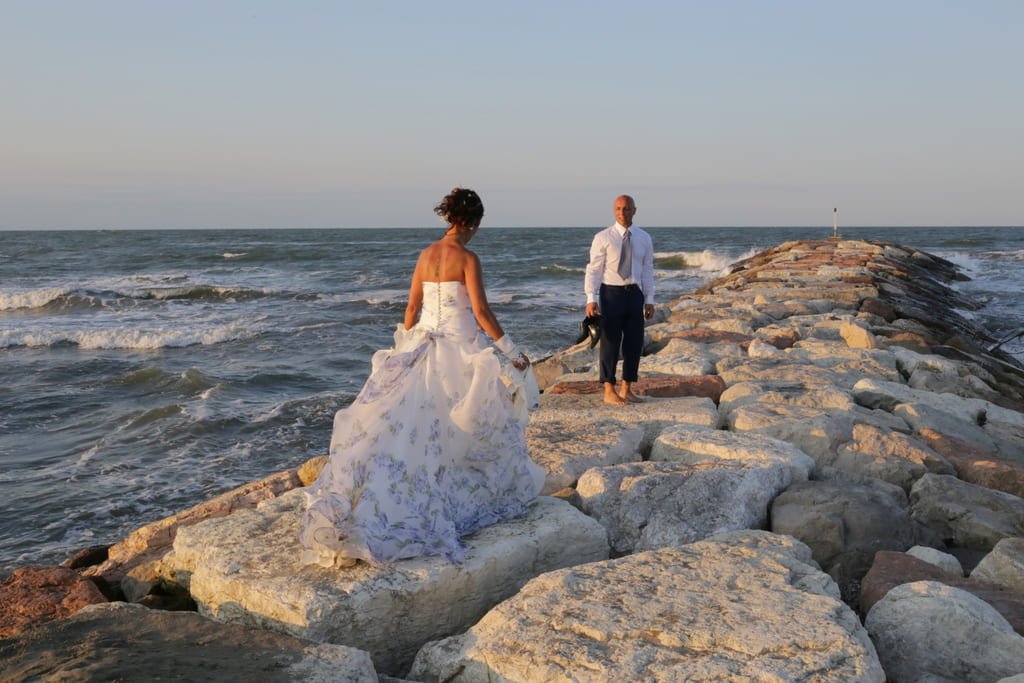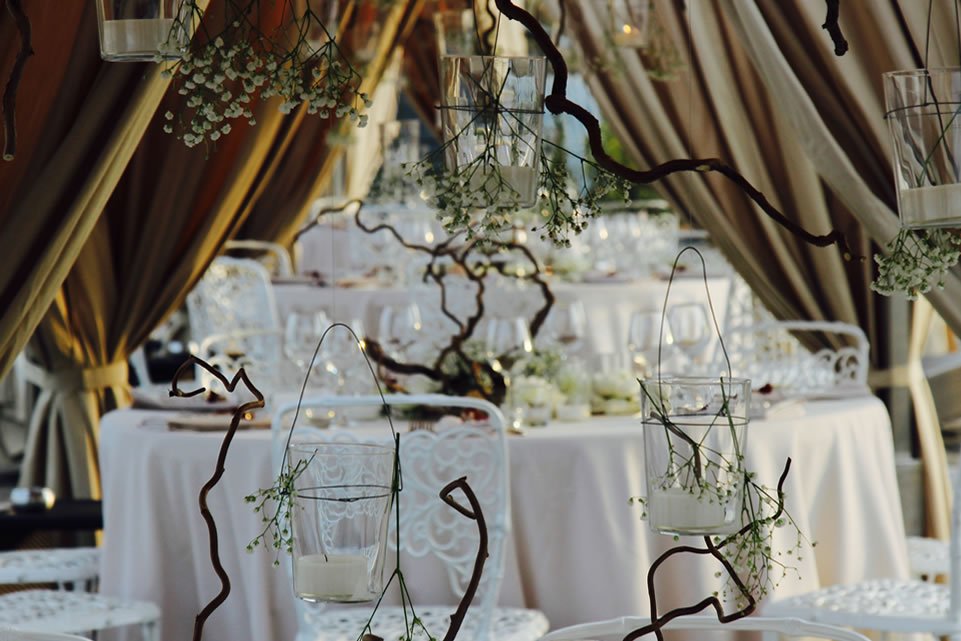 UNIQUE AND UNREPEATABLE
Every wedding is unique and unrepeatable: for this reason we always organise different receptions. We offer a tailor-made service, whether informal or elegant.
The menu will be designed together with you, the couple, with the guidance of our chefs who will interpret your tastes and preferences.
ATTENTION TO DETAIL
The services of a wedding stylist are at your disposal, who can help make the wedding of your dreams a reality. The restaurant and the beach are reserved exclusively for guests and the reception usually starts at the best time of day, sunset.
We will take care of everything according to your instructions, from the decorations to the flower arrangements and the entertainment of your guests with an all-inclusive package, even with a predetermined budget.
Beach Weddings