SABBIA E SALE, THE IDEAL LOCATION
LIFE IS DOTTED WITH EXCITING MOMENTS, MAKING THEM UNIQUE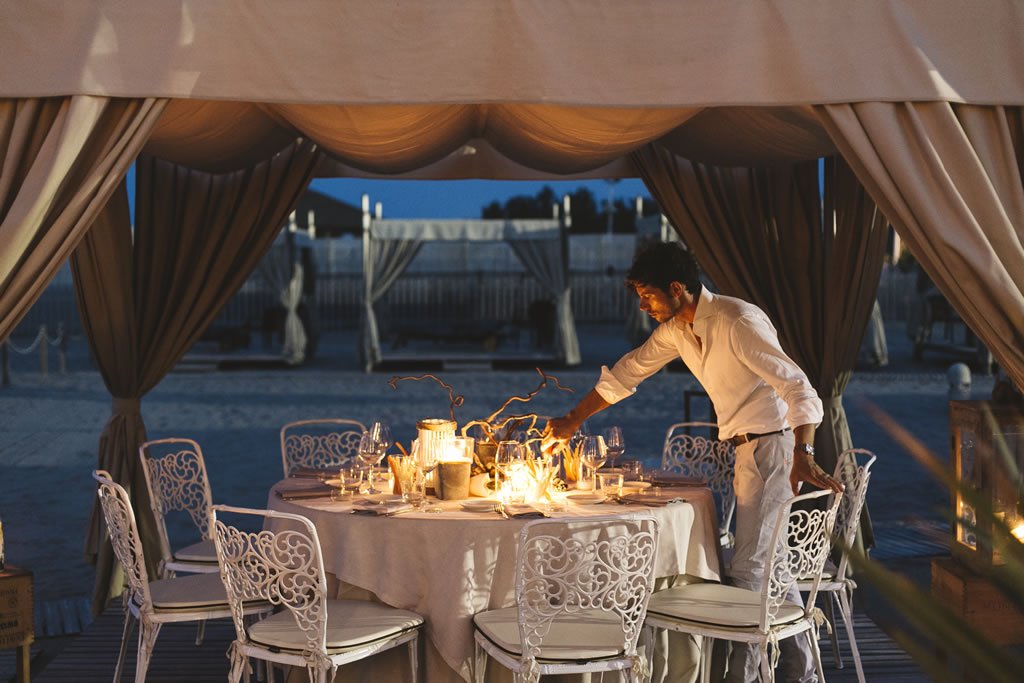 Receptions
Confirmations, communions, anniversaries and receptions, Sabbia e Sale Feeling Beach and the Aquasalata Feeling Taste restaurant are the perfect solution for any event. Depending on the season and weather conditions you can choose to welcome your guests in the beautiful veranda facing the sea of the Aquasalata Restaurant, unique on the Venetian coast, or welcome them barefoot on the sand by opting for a reception in the Sabbia e Sale Kibanda Suites.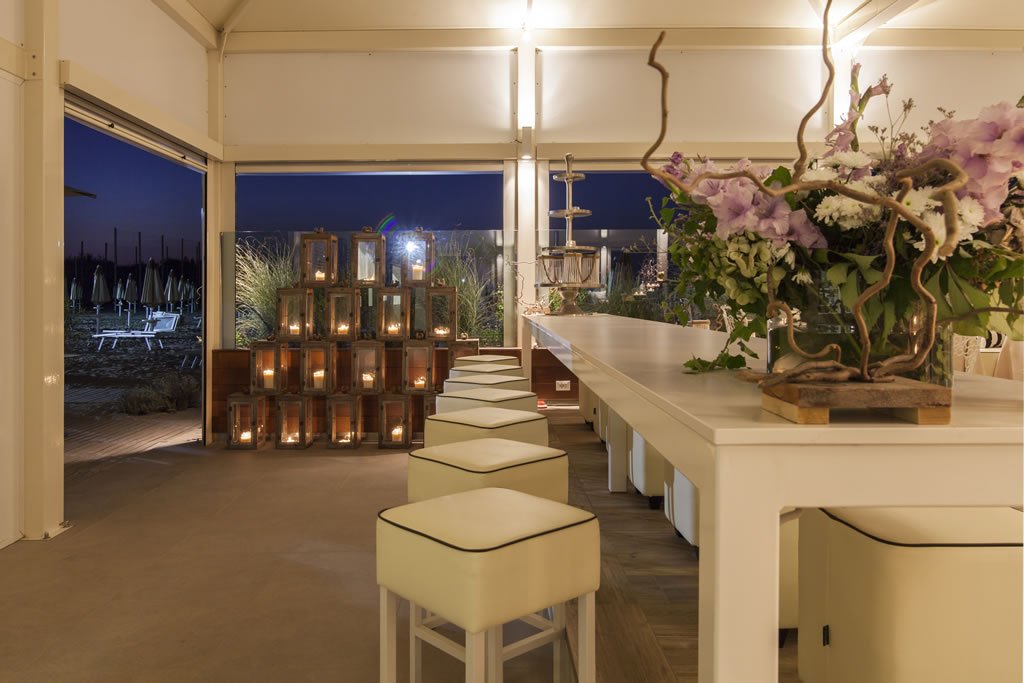 You can choose whether to give your receptions a classic and sophisticated touch, or an elegant but more informal feel. The staff at your disposal are able to respond to all your needs thanks to our 'Tailor Made' approach, customised to you.
Dinners
The large veranda facing the sea at the Aquasalata Restaurant and the dunes where the Sabbia e Sale Kibanda suites are located are ideal places to hold receptions, but thanks to the skilful work of our designers they can also be secluded, intimate spaces. Ideal locations to spend a romantic evening in a magical atmosphere, or somewhere to organise business lunches and dinners, birthdays and graduation parties. The right place for any moment where conviviality and attention to detail must take centre stage.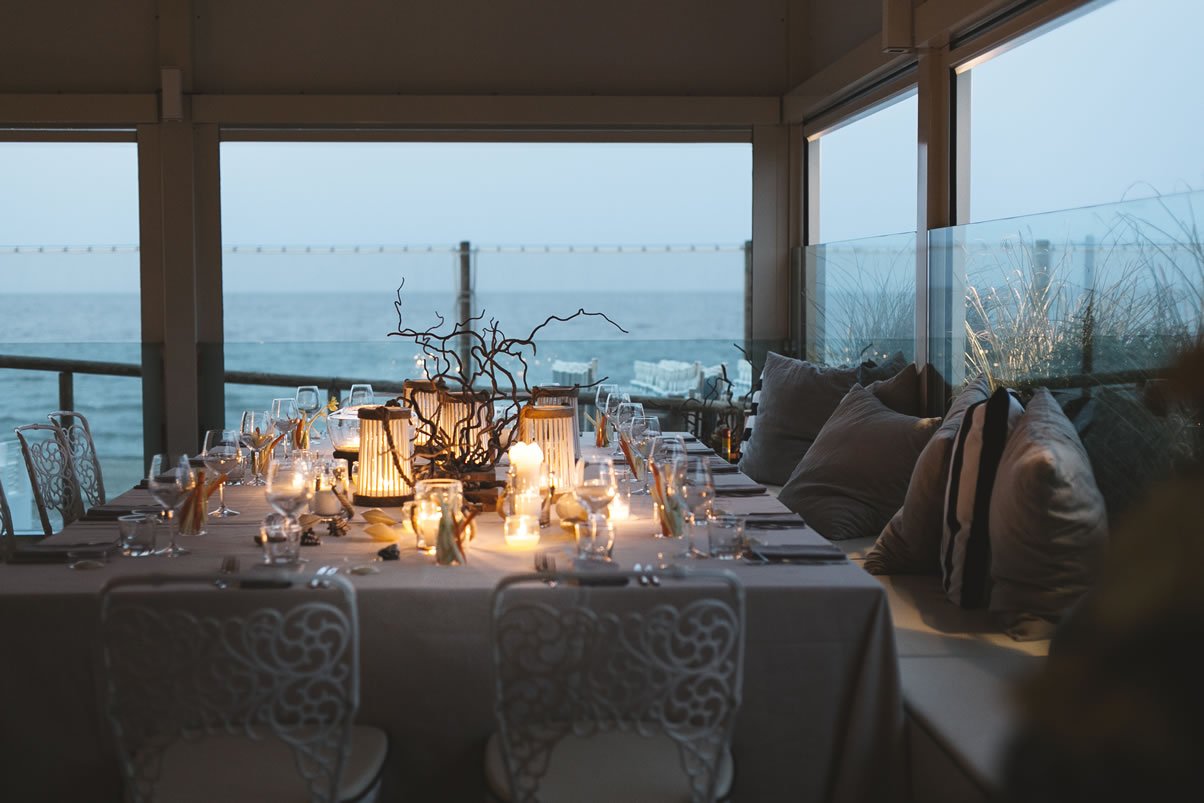 PLACE YOUR TRUST IN US, THE TIOZZO FAMILY. FOR 40 YEARS
WE HAVE MADE HOSPITALITY OUR HALLMARK.
Dinners and Receptions