AQUASALATA, FEELING TASTE
ECO CHIC RESTAURANT . . . BETWEEN THE GARDENS AND THE SEA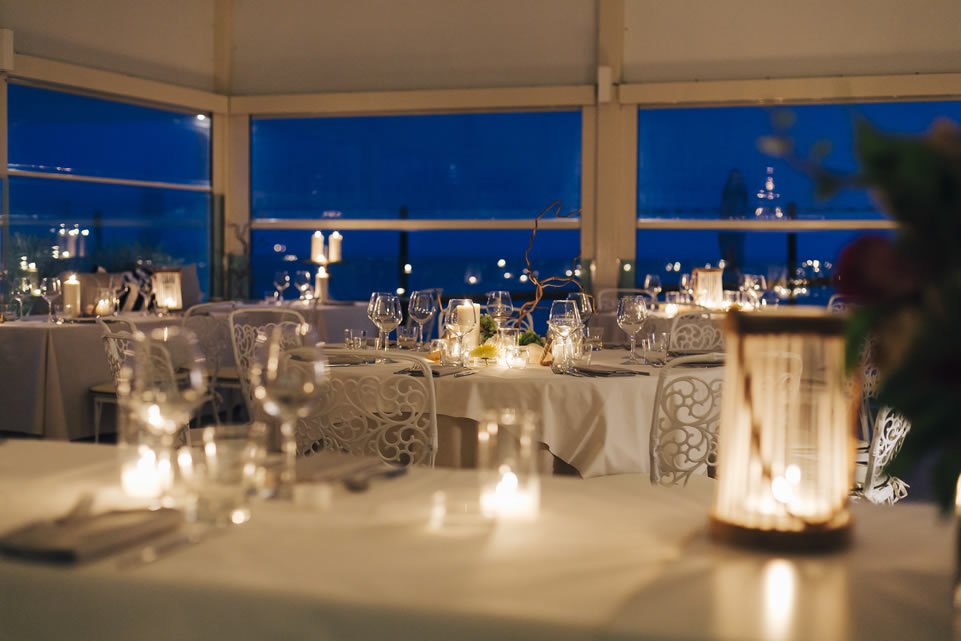 LOCATION
Our restaurant, Aquasalata, is the only one on the Venetian coast with a veranda facing the sea. You can choose to have lunch inside the veranda, or experience the delight of dining in the Kibanda Suites.
In the evening, the veranda facing the sea is transformed into a luxurious setting with candles illuminating the linen tablecloths, for an atmosphere of peace and tranquillity.
MAGICAL ATMOSPHERE
The dining room is embraced by a magical light, the sound of the sea, the view of the starry sky and an intimate ambience all combine to make every moment unforgettable.
Aquasalata is a Legambiente partner and our installations are made with eco-sustainable materials.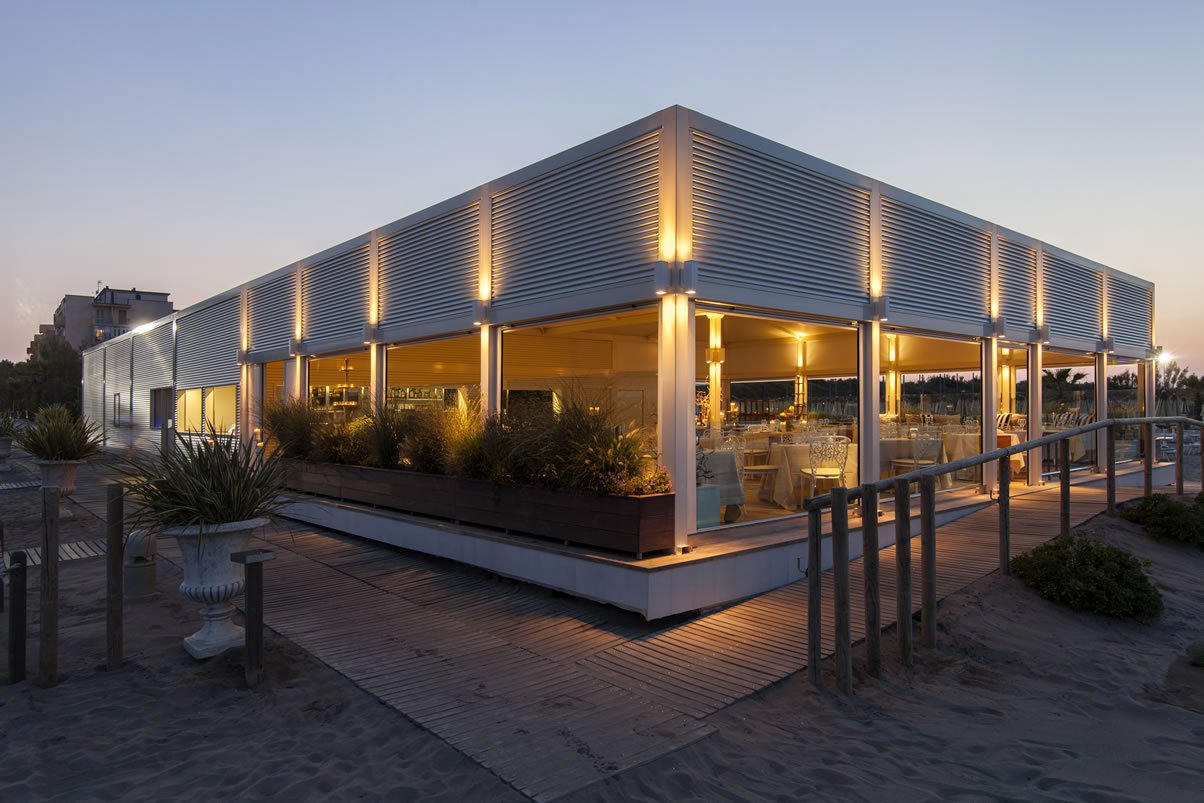 The Chefs
In the hands of our chefs, enjoying their dishes will be a multisensory journey for you to experience.
Andrea Cesaro
With his friendliness and verve, Chef Cesaro creates his dishes with a unique and amusing style, in the name of simplicity because "the kitchen must respect the nature of things, trying to grasp every nuance".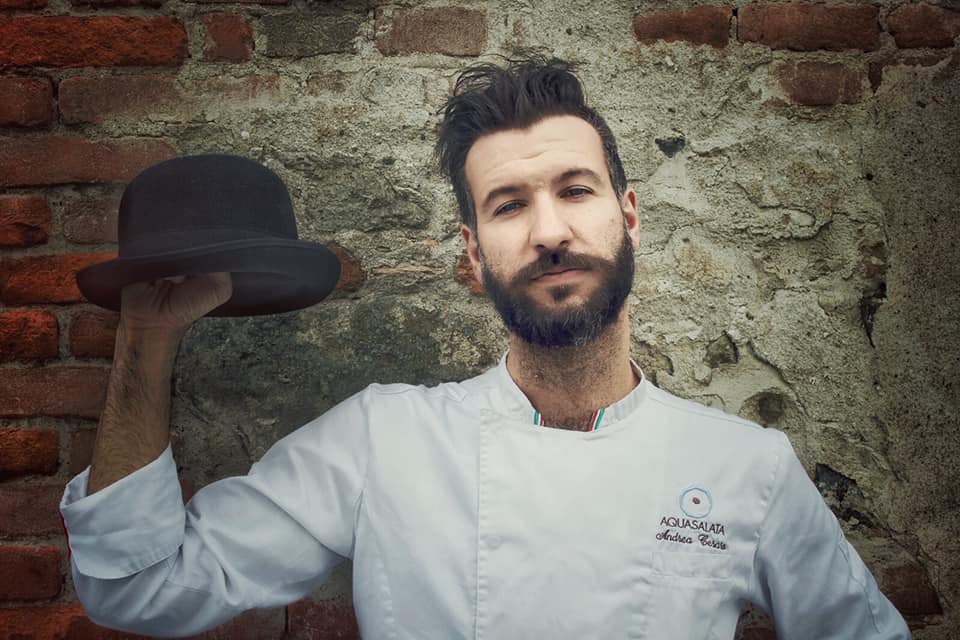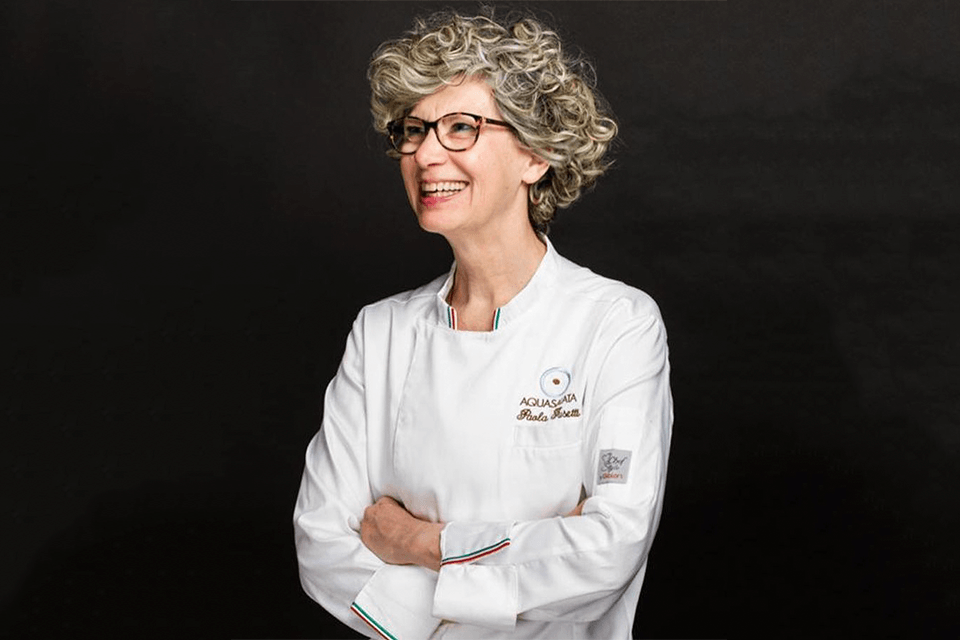 Paola Fusetti
Chef Fusetti has always defined herself as a "cook by nature" and is driven by passion and curiosity. A vegetarian for twenty years, she has turned this lifestyle choice inot a new career path that will amaze your palate.
Local Produce
From the gardens of Chioggia to the table, the best you could want: radicchio of Chioggia PGI, carrots, onions, sea pumpkin, celery, melons and watermelons. The presence of the sea and the lagoon creates a unique microclimate that allows us to offer you delicious fish and shellfish.
In the skilful hands of our chefs these ingredients are transformed into unique dishes that can offer you a multisensory experience made up of colours, scents, textures and love.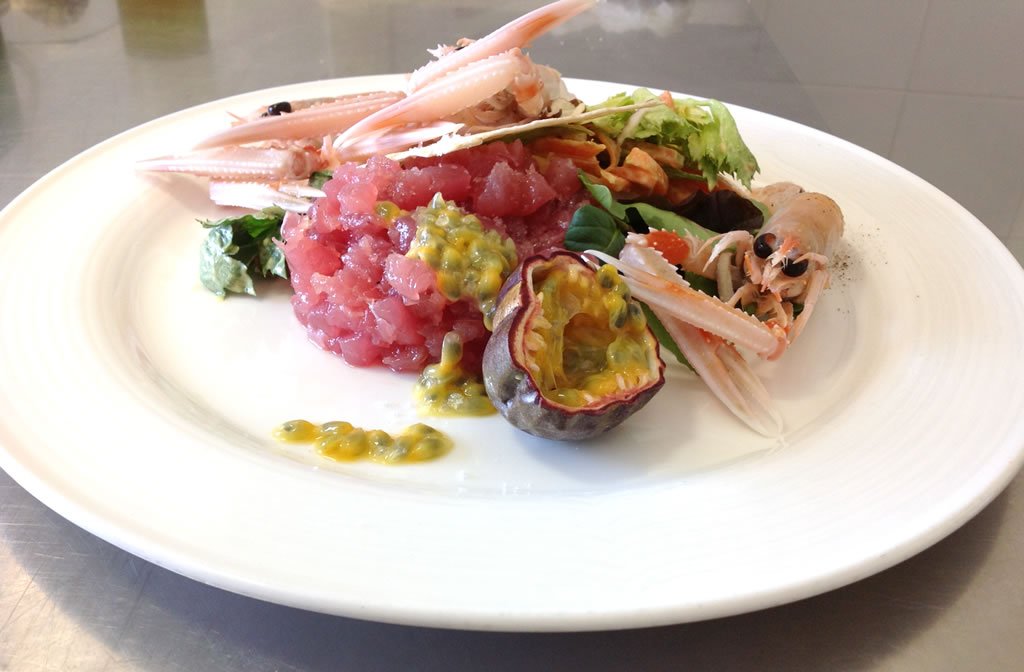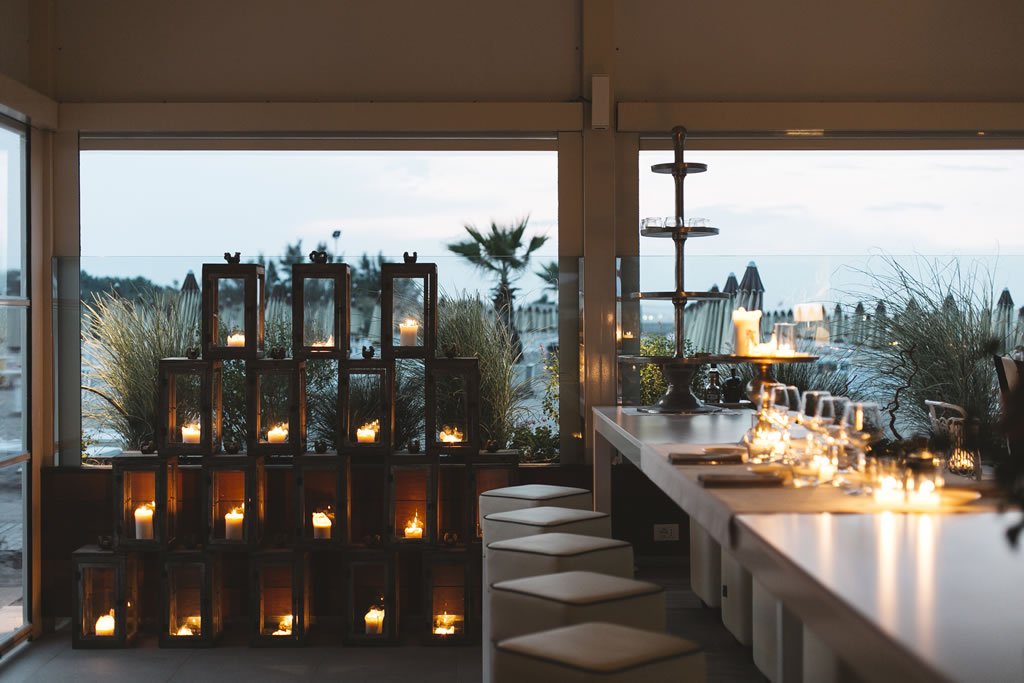 Catering
The catering and banqueting service started out almost as bit of fun: the regulars at Sabbia e Sale, knowing how the Tiozzo family operate and their passion for a challenge, convinced us to start a banqueting business.
This new adventure started in Chioggia and is now a successful enterprise in several cities in Northern Italy, including: Padova, Vicenza and Milan.
The banqueting service is available for individuals and companies in northern Italy and includes the preparation of food in our kitchens or on site, transport, preparation and setting up of the location, service, tidying up and cleaning.
Restaurant